Summer Polkadot Dress (Ready M)
Rp 1,264,000.00
Rp 1,480,000.00
---
---
Major love for our new Summer Polkadot Dress. A fitted dress with beautiful voluminous ruffles hem, trust us this dress will make you feel brand new! A nice combination of nude colour and polkadots layered on top. For days you want to look feminine and casual without much effort!
This dress is only available in a very limited piece. Don't miss them out!
- DRY CLEAN
- FITTED TO THE BODY
- VELVET SHOULDER STRAP
- VELVET WAISTBAND
- FASTENING ZIPPER AT THE BACK
- FULL LINING
Pre order will take up to 10 days.
For fast enquiry, please contact us directly.
Contact us directly for unavailable size.
Model wears size S.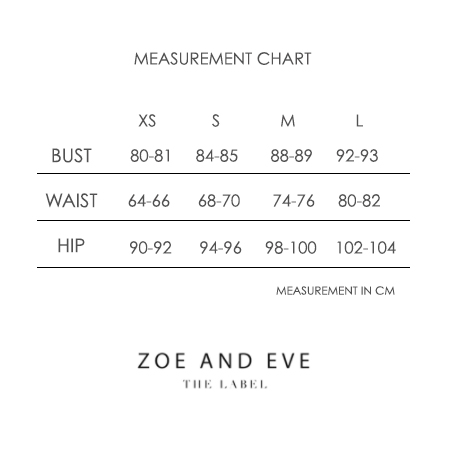 Please follow our measurement chart, contact us for assistance.
WA: 081 7035 06074
Line: @zrq8092a