Dream Come True Top (Ready S,M)
Latest closet staple, Dream Come True Top giving an extra feminine touch to your look! So much love for this top, features ruffle details on the hem to flatter your waistline. Using premium duchess with hand beadings and fine tailoring to hold the shape. Trust us this piece is a must have! Pair it perfectly with almost any basics for a casual look or our Dance With me flare skirt or any skirt and let the top be the statement. Definitely a must have black statement top!
- DRY CLEAN
- FULL LINING
- FASTENING ZIPPER AT THE BACK
Product Status: Ready size S & M,
Pre Order will take up to 14 days.
Pre order will take up to 10 days.
For fast enquiry, please contact us directly.
Contact us directly for unavailable size.
Model wears size S.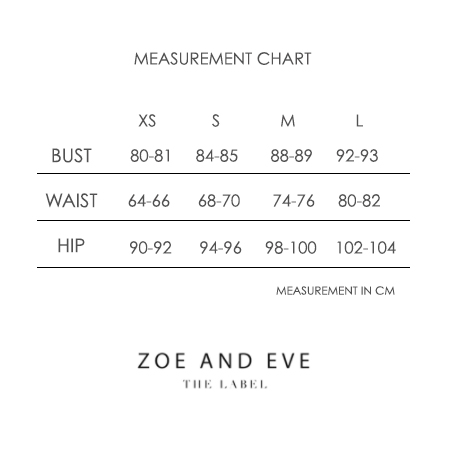 Please follow our measurement chart, contact us for assistance.
WA: 081 7035 06074
Line: @zrq8092a