Dance With Me Skirt (Ready S,M)
Fitted at the top and assymetrically flared at the bottom, this classic black skirt with ruffle hem with feminine silhouette will make any outfit stylish! It's paired best with a fitted top or a sleek shirt and simple heels.
- HAND WASH
- FASTENING ZIPPER AT THE BACK
- FULL LINING
Pre order will take up to 10 days.
For fast enquiry, please contact us directly.
Contact us directly for unavailable size.
Model wears size S.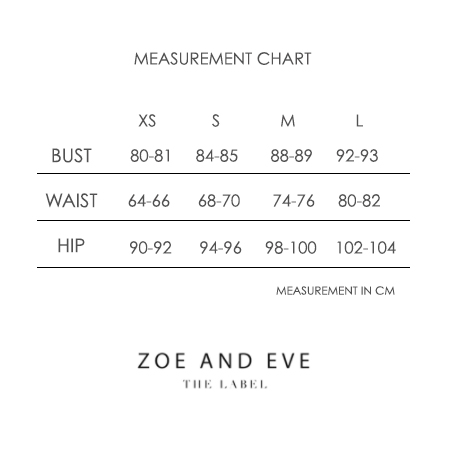 Please follow our measurement chart, contact us for assistance.
WA: 081 7035 06074
Line: @zrq8092a